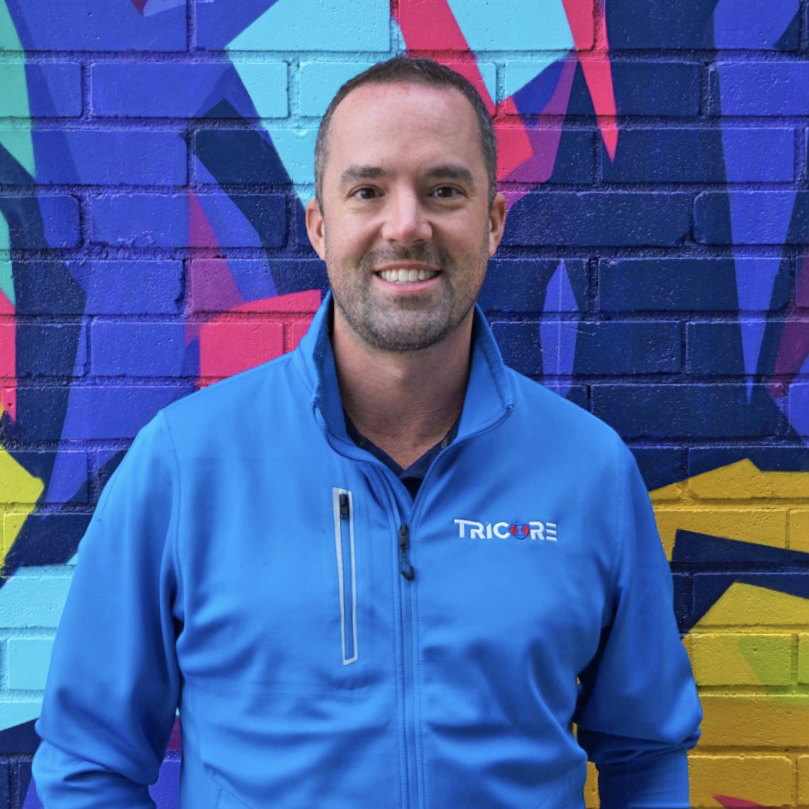 Dustin Flaugher
Founder \ President
Since starting TriCore Logic in 2010, Dustin brings a wealth of experience both to the industry with over 20 years in managing IT for small businesses in the Fort Wayne area. He believes that TriCore team really differentiates themselves from their competitors by keeping customer service at the forefront. His vision is to change the perception of technology from something that is feared into a vital business asset that is genuinely embraced, thus translating into the happiness and loyalty of TriCore's clients. Outside of the office, Dustin enjoys golfing and is married to his environmental rockstar wife Jodi Leamon. They love to bike around Fort Wayne and travel as much as possible.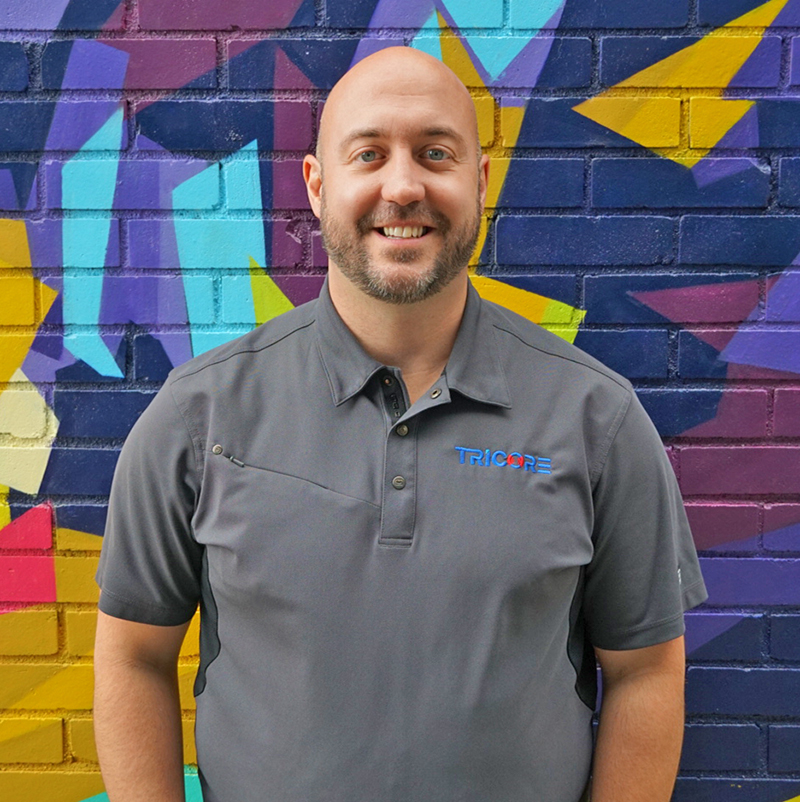 Justin Miller
Founder \ Vice President
TriCore's Co-Founder Justin Miller started his interest in IT in high school by taking a Cisco Academy Class. He went on to teach Cisco and A+ Certification Adult Education courses while getting his degree from ITT Technical Institute in 2003. Justin also worked in many areas of IT in the Fort Wayne area from starting out in the service industry to working internally at a nationwide company in the IT department. He missed working with small businesses and helping people out (and not just fixing computers) which led to helping the formation of TriCore Logic in 2010. He's driven by the help TriCore brings to small businesses. He loves being a father and husband, spending time with his family is pure joy and he enjoys time with his wife, Steph, and his sons every day.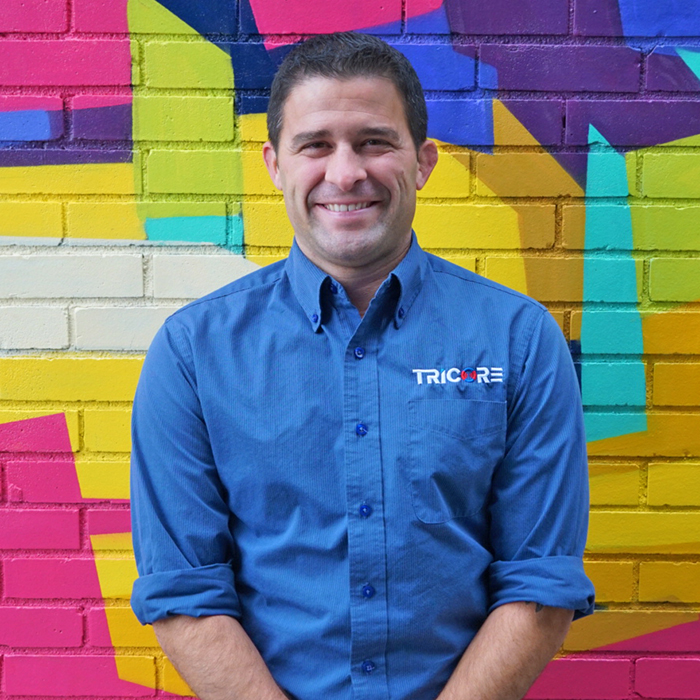 Andy Uhl
Director of Client Resources
TriCore's Andy Uhl is our Director of Client Resources. Andy has over a decade of sales experience after graduating from the University of Findlay. He is married to a wonderful wife Amanda Uhl with three amazing kids, Dalton, Mara, and Myles. He has a love for golf as well as coaching wrestling. Andy is a former All-American and National Champion and NCAA D2 Hall of Famer in college wrestling. He loves connecting with clients and assisting with their needs. For Andy, it's always more about the relationship than the sale.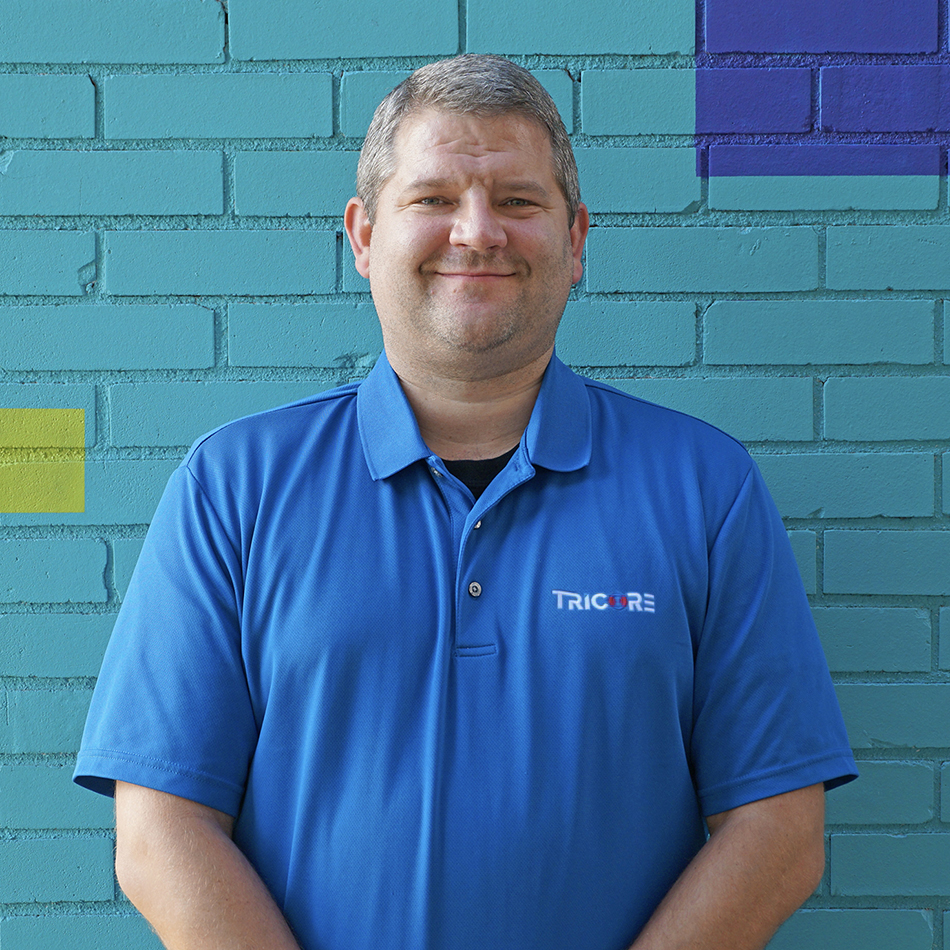 Rob Rathge
Account Manager
TriCore's Rob Rathge is an account manager with northeast Indiana ties. Rob is a Ball State graduate, where he met his wife, Anne. After graduating, Rob spent most of his professional career in the supply chain and manufacturing fields. He has specialized in implementing new ERP systems, streamlining processes, and creating new procedures for companies like Amazon.com or PepsiCo. When he is not helping companies find ways to become more efficient, he's spending most of his time with his three kids, Isabelle, Cameron, and Charlotte. His remaining time is spent watching or playing baseball and basketball.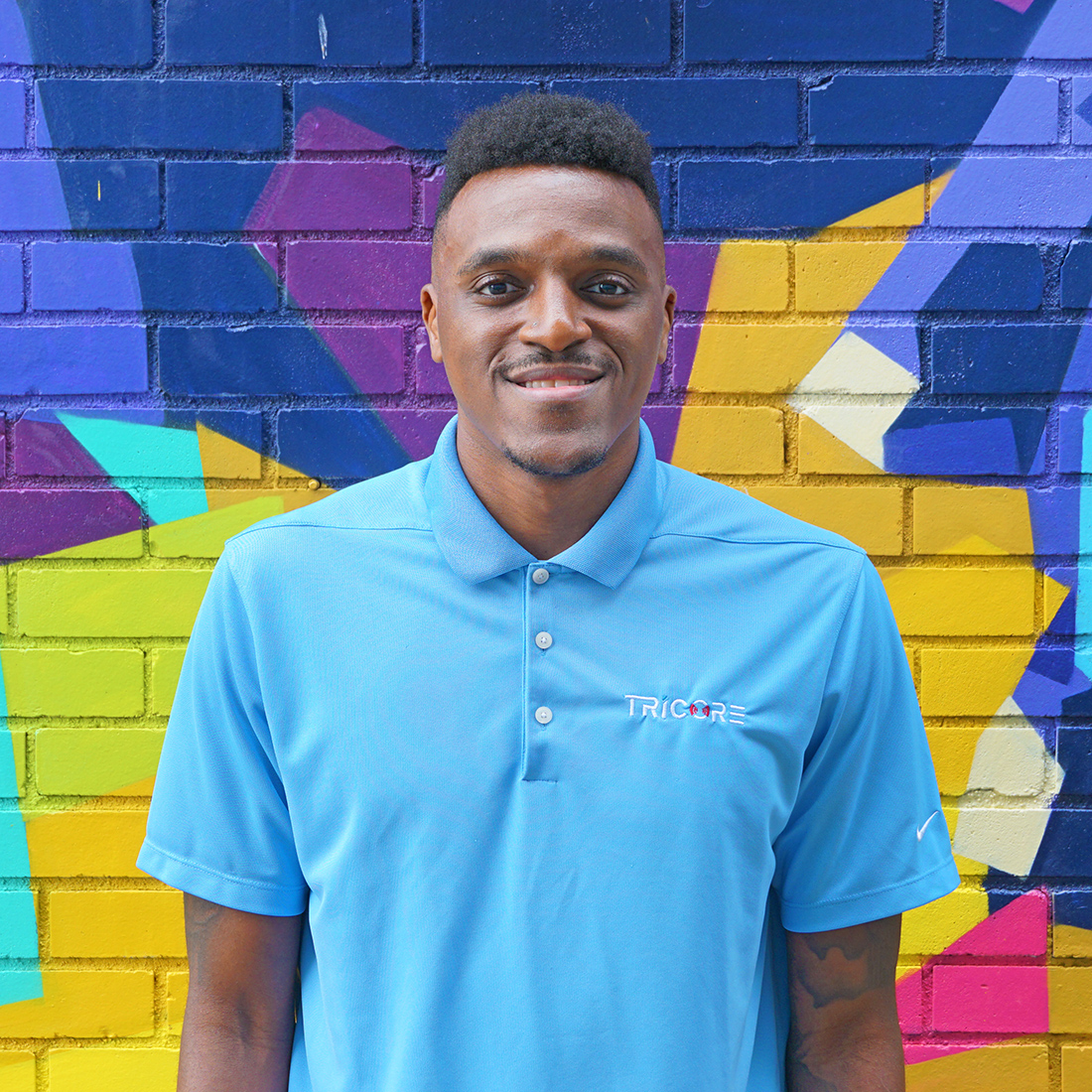 Dylan Bikim, MBA
Account Manager / Support Services Representative Tier 1
TriCore's Dylan Bikim began his passion for tech in eighth grade. He attended Indiana Tech to achieve a degree in cyber security and criminal justice and a master's in business analytics. While attending, he obtained his Security+ Certification. Outside of technology, he loves to play basketball and watch it. He was a captain of the Indiana Tech Track & Field National championship teams and is a multi-time all-American. He loves to give back to the community, help the youth, and wants to create a technology resource club to expose others to I.T. early. He loves to bowl, go to the movies, and sightsee.
TriCore Project Management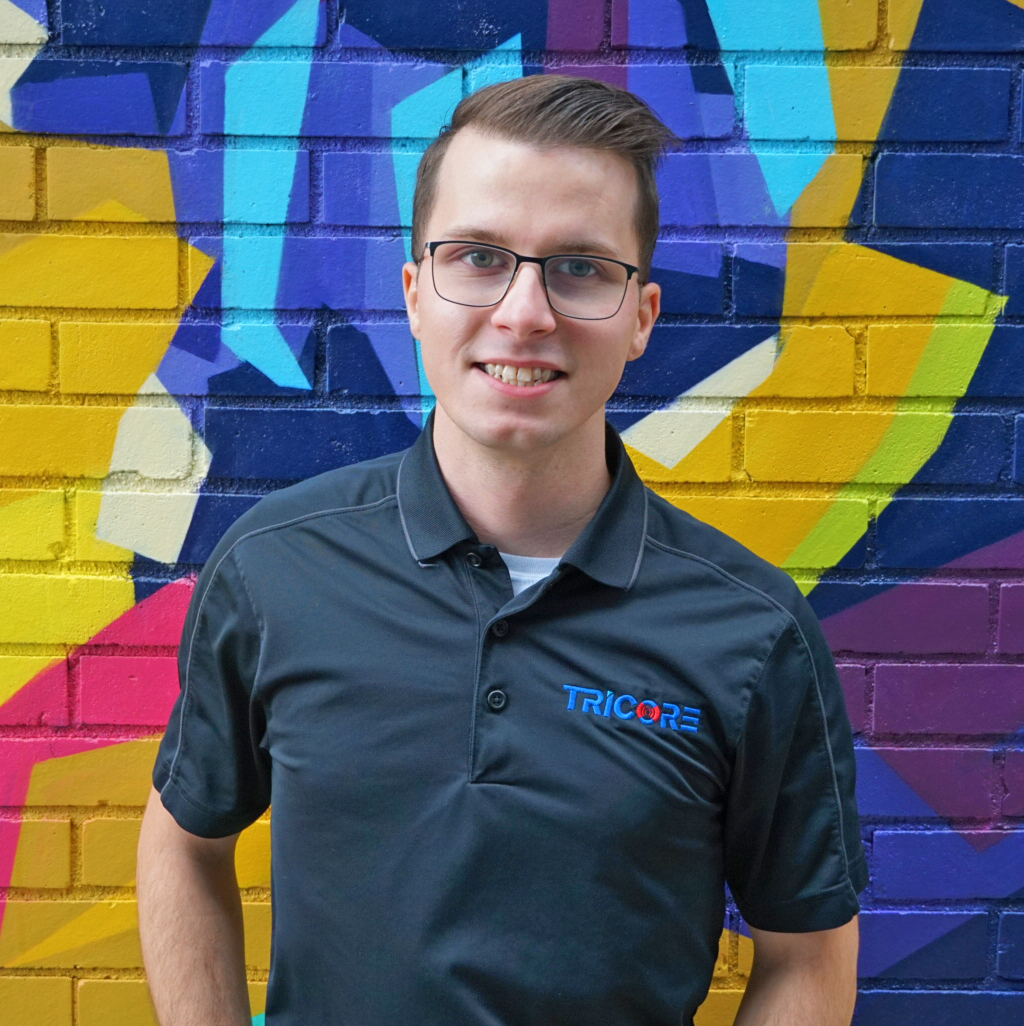 Alex Meredith
Director of Project Management
TriCore's Alex Meredith began his IT career in the United States Navy instructing cyber security and virtualization courses. He then went on to graduate from Purdue University in 2018 with a focus in engineering technology & project management. He strongly believes in small business ethics and supporting local establishments. He is a strong advocate for information technology and enjoys educating others in a manner that is not overwhelming. In his free time, he enjoys traveling, programming electronics, and swimming.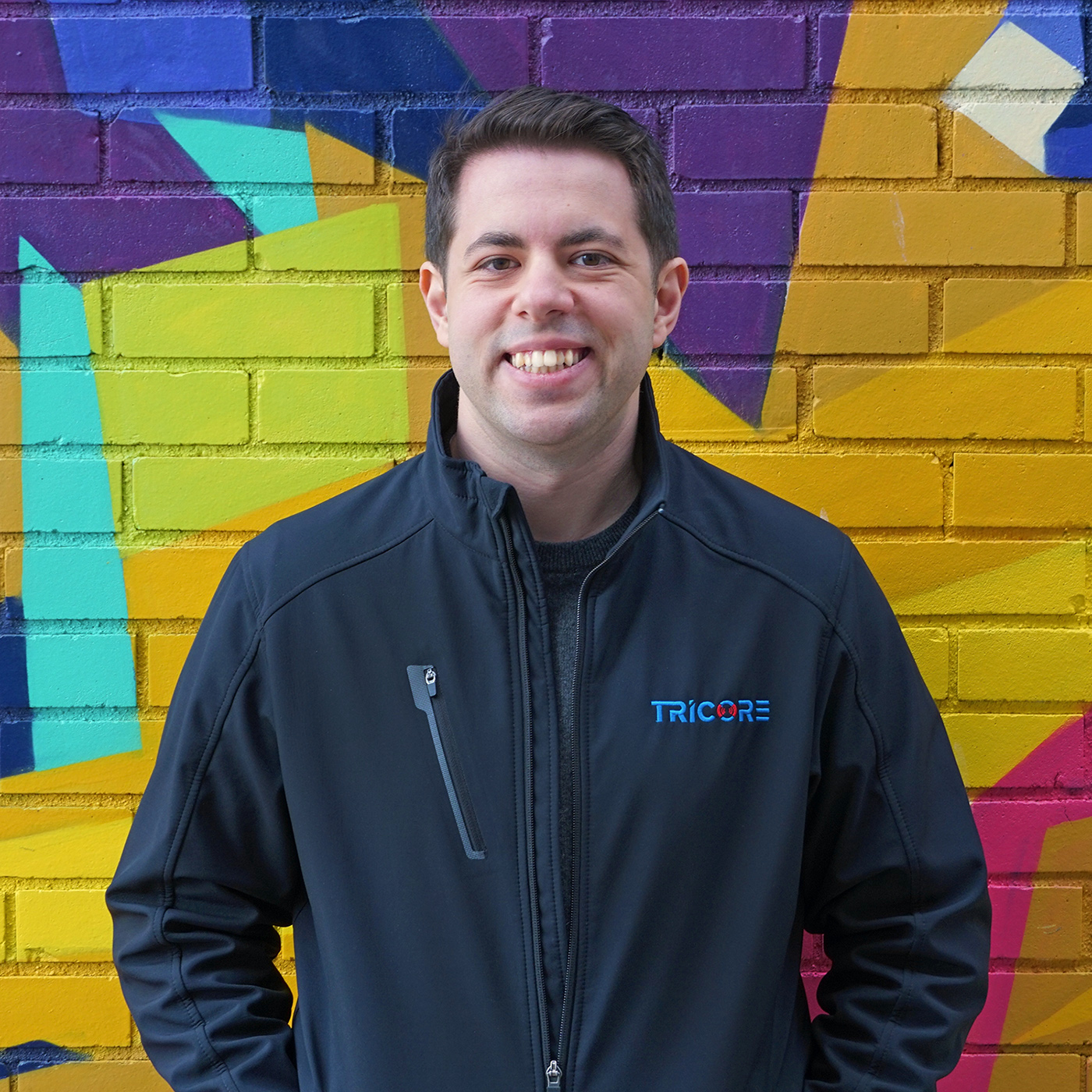 Connor Sgourakis
Project Services Representative
TriCore's Connor Sgourakis established himself in the I.T. field back in 2018, providing support for various businesses across the Fort Wayne area since beginning his career. Before that, he has and continues to work in the audio-visual production realm as a technician. With much of his skillset and knowledge being self-taught, he can simplify the sometimes-overwhelming vocabulary found in the I.T. industry, and has a genuine passion for educating others in a way that comes easy to him. He is incredibly passionate about innovation and making processes/lives easier for everyone he works with. When he isn't at the office, Connor can be found spending time with his two daughters, tinkering with computers, cycling, and exploring Fort Wayne with his friends.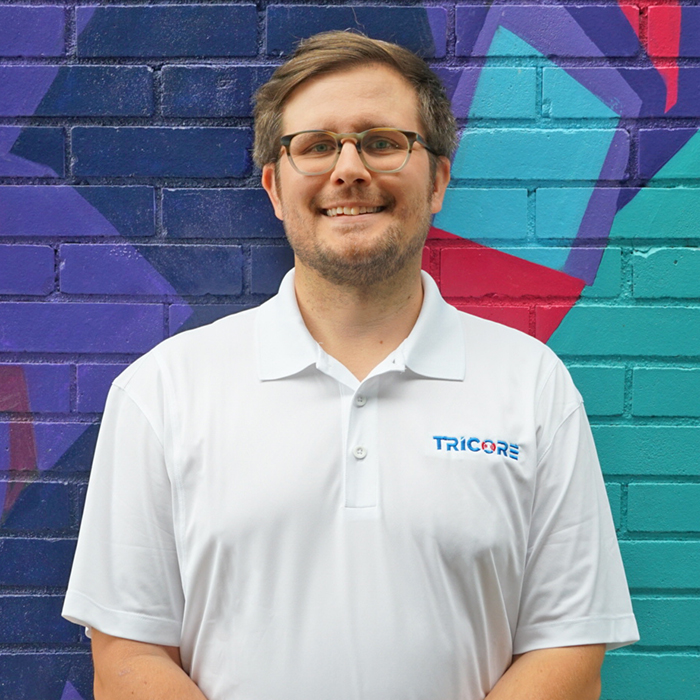 Adam Guntle
Project Services Representative
Tricore's Adam Guntle has spent the entirety of his 12-year career striving to deliver excellent service by exceeding expectations. Starting as a tech support specialist at a local orthopedic office, he now uses his skills in systems architecture for advanced project implementation. His passion for technology serves him well when discussing potential needs with clients, and he always seeks to make everyone's day brighter by the end of the conversation. Outside of work he enjoys food, gaming, playing music, and living life to the fullest with his wife Courtney and four amazing children.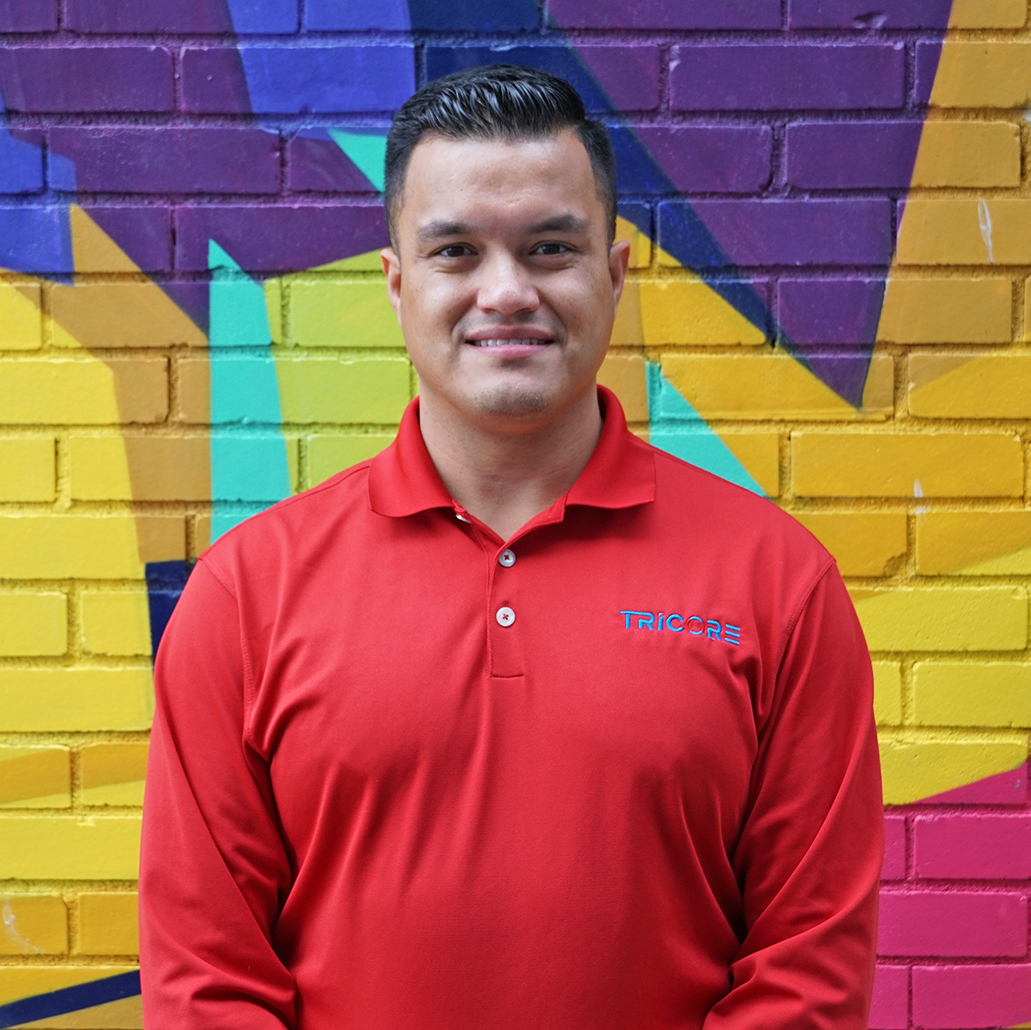 Alejandro Lupercio
Project Services Representative
TriCore's Alejandro Lupercio has a bachelor's degree from Western Governors University focused on Information Technology. He was born in Mexico and immigrated with his family to Indiana at a young age. He has had a passion for I.T. since 6th grade when he was able to fix a few computer issues in his school's computer lab, and developed a love for helping people with technology. He loves to travel; Japan is his favorite place. In his free time, he loves to run, listen to music, play video games, hang out with friends, and spend time with family.
TriCore Helpdesk Services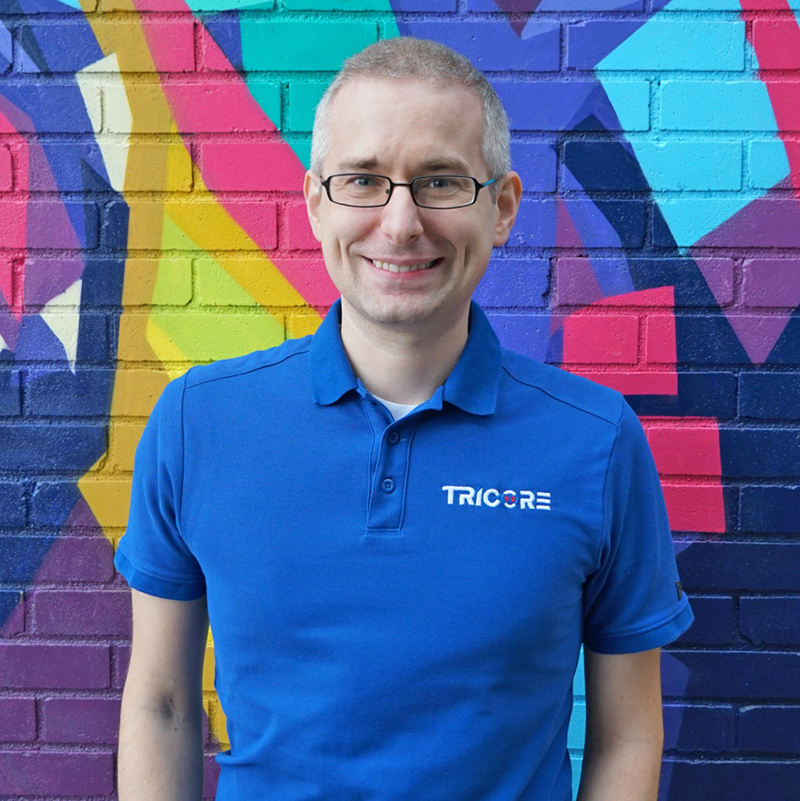 Andrew Hetrick
Director of Support Services
TriCore's Andrew Hetrick graduated from Huntington University in 2008, and has spent 12 years meeting technology needs in the Fort Wayne area. Andrew joined TriCore in 2014 and is committed to providing excellent service to small businesses. A proud husband and father of two, he enjoys good books, movies and video games, as well as running, cooking, traveling, and amateur bird-watching.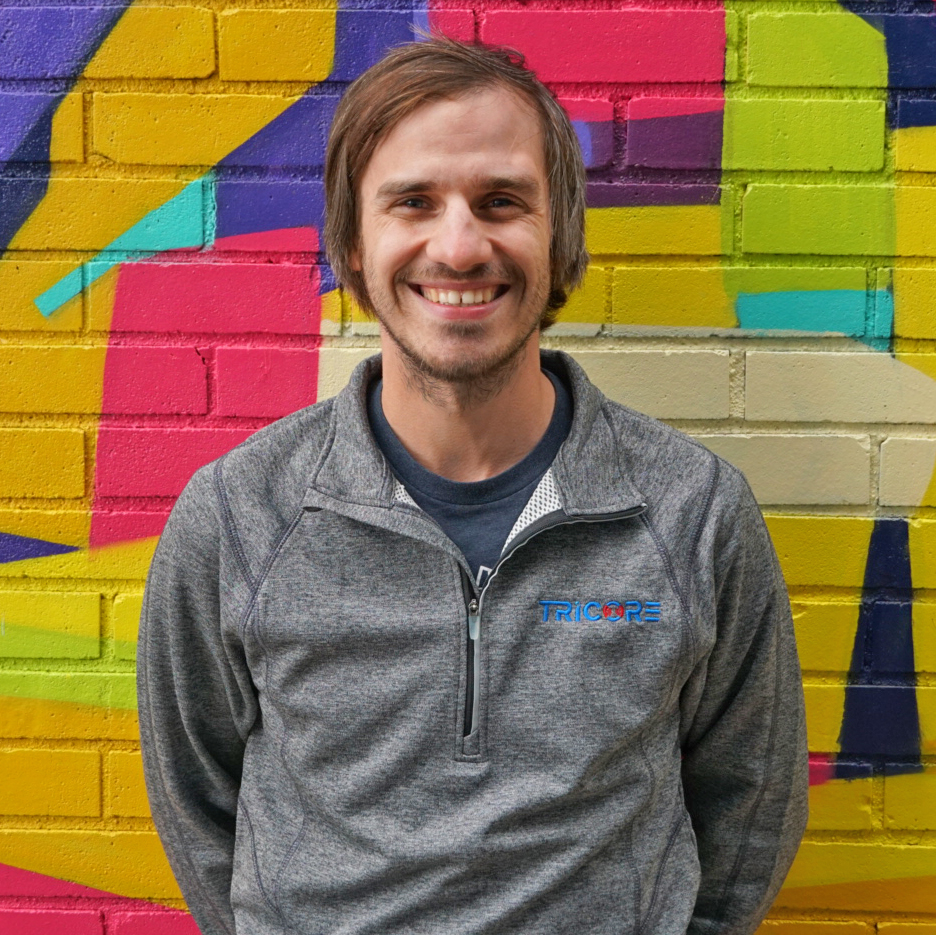 Wes Rupp
Support Services Team Lead
TriCore's Wes Rupp began his I.T. career working as a Master repair tech for Apple. He has expanded his training and knowledge to include both Mac/PC items as well as an acute attention to customer service. He spends most of his free time hanging out with his wife and three dogs. He frequently attends music festivals and has a passion for rollerblading and soccer.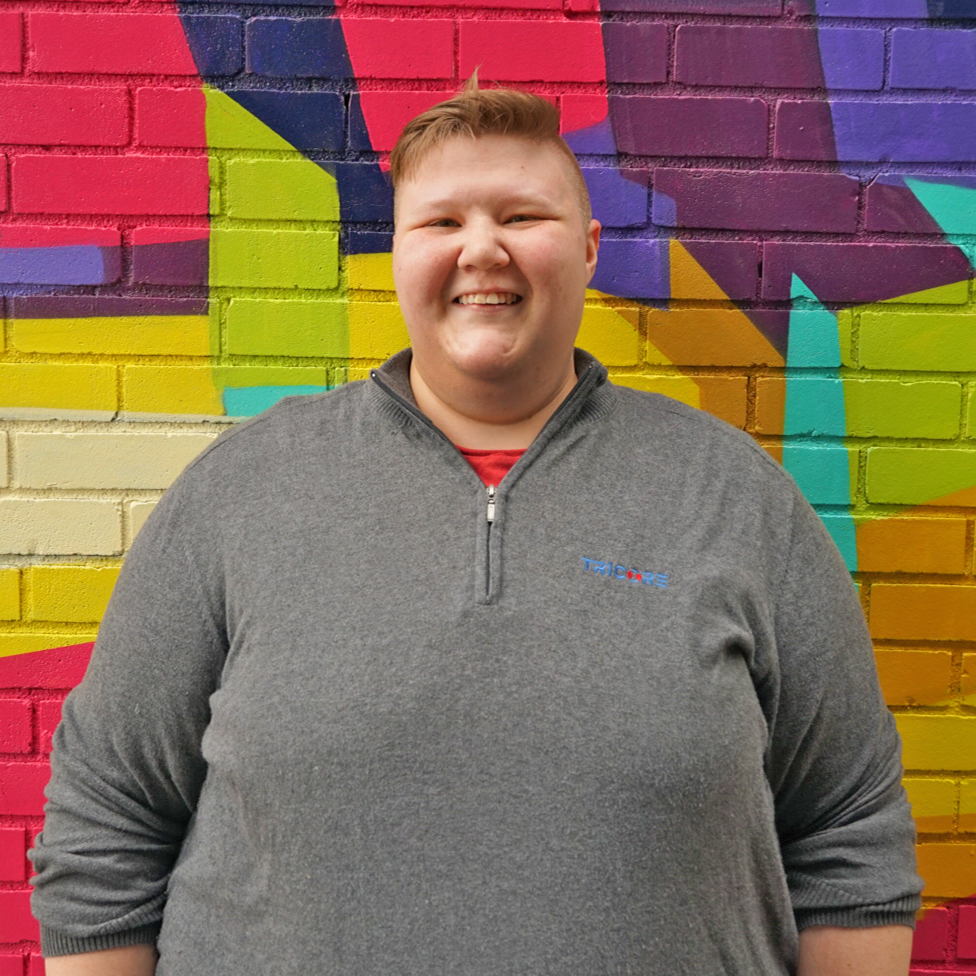 Ashtyn Eastes​
Support Services Team Lead
TriCore's Ashtyn Eastes has been working in internet support for years. As a lead IT supervisor in her previous position, she brings a unique skill set and humble leadership to our team. She works daily in support services at TriCore and is hands on with our clients both via phone and email. From managing the work queue to offering pricing and solutions, she is an important part of our daily processes. She loves her animals and has a special place in her heart for cheesecake and horror comedies.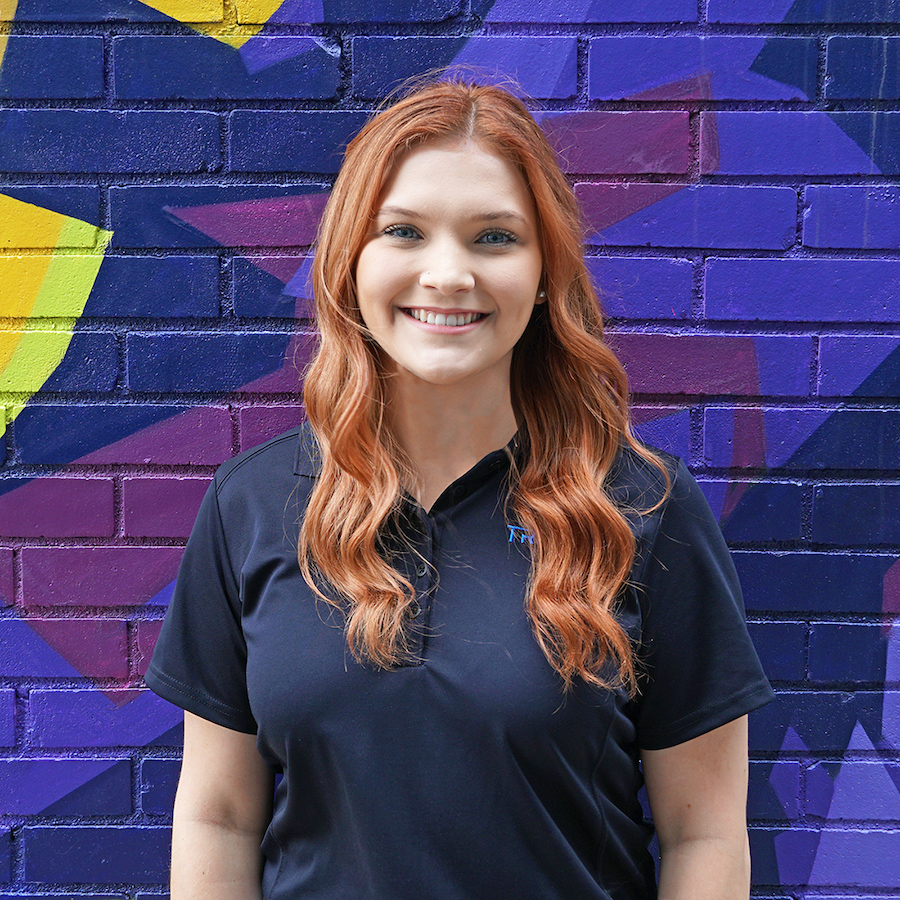 Savanna Scott
Support Services Representative Tier 1
TriCore's Savanna Scott attended Indiana Tech where she achieved a bachelor's degree in Cybersecurity with a minor in Criminal Justice. She enjoys providing a caring and positive impact towards clients and a helping hand in resolving issues. Outside of work, she loves trying local restaurants in Fort Wayne, going to concerts, and doing puzzles in her free time.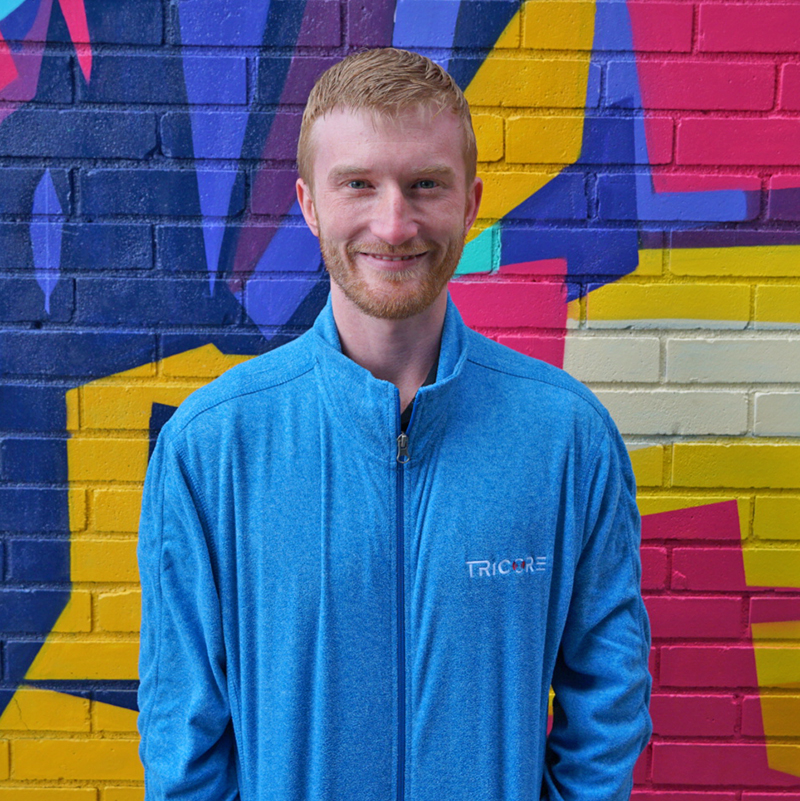 Jarrod Kirstine
Support Services Representative Tier 1
TriCore's Jarrod Kirstine has a bachelor's degree in Computer Graphics from Purdue University with minor studies in Information Technology and Organizational Leadership & Supervision. He has a broad work history including working in web support for a large financial firm, managing online sales and inventory for a local business, and I.T. support for a local manufacturer. He has been passionate about technology since the 8-bit days of the first Nintendo console. Born in Fort Wayne and raised in the Fort Wayne/New Haven area, he is always happy to support the I.T. needs of local businesses and has great customer rapport. Outside of work he enjoys gaming, kayaking, and watching TV with his wife Ashley and dog Stella.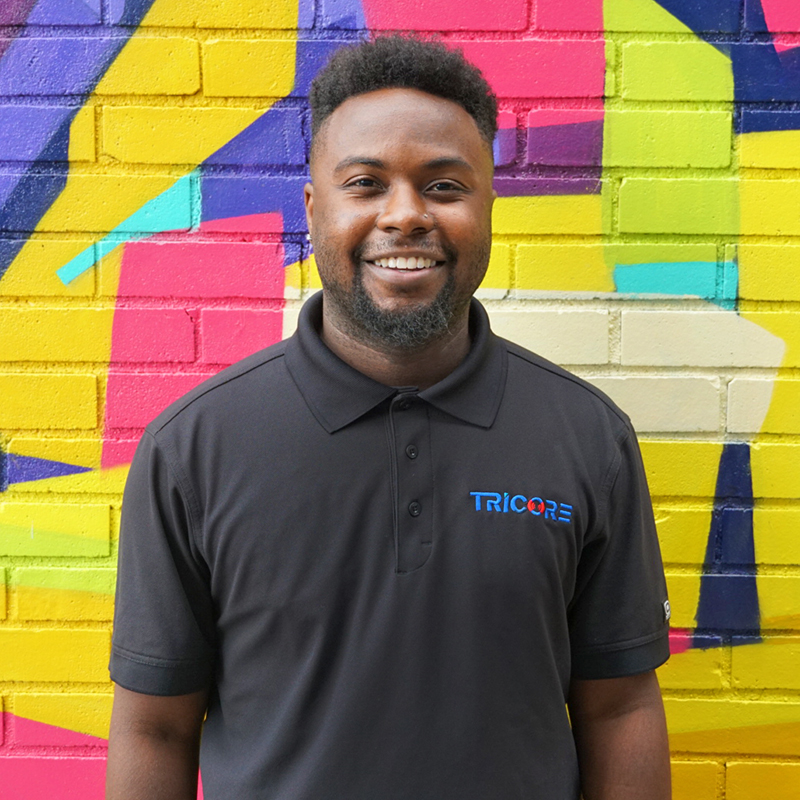 Kevin Salter
Support Services Representative Tier 1
TriCore's Kevin Salter began his IT career as a graduate of Indiana Tech where he graduated with a Cyber Security Degree with a focus on Information Technology. Born and raised in Fort Wayne, he loves helping people get out of difficult situations. He always wants to be part of the solution. He loves the NBA, golf, music festivals, and hanging out with friends He loves the local dining scene and can be found dining at numerous Downtown Fort Wayne locations on the regular.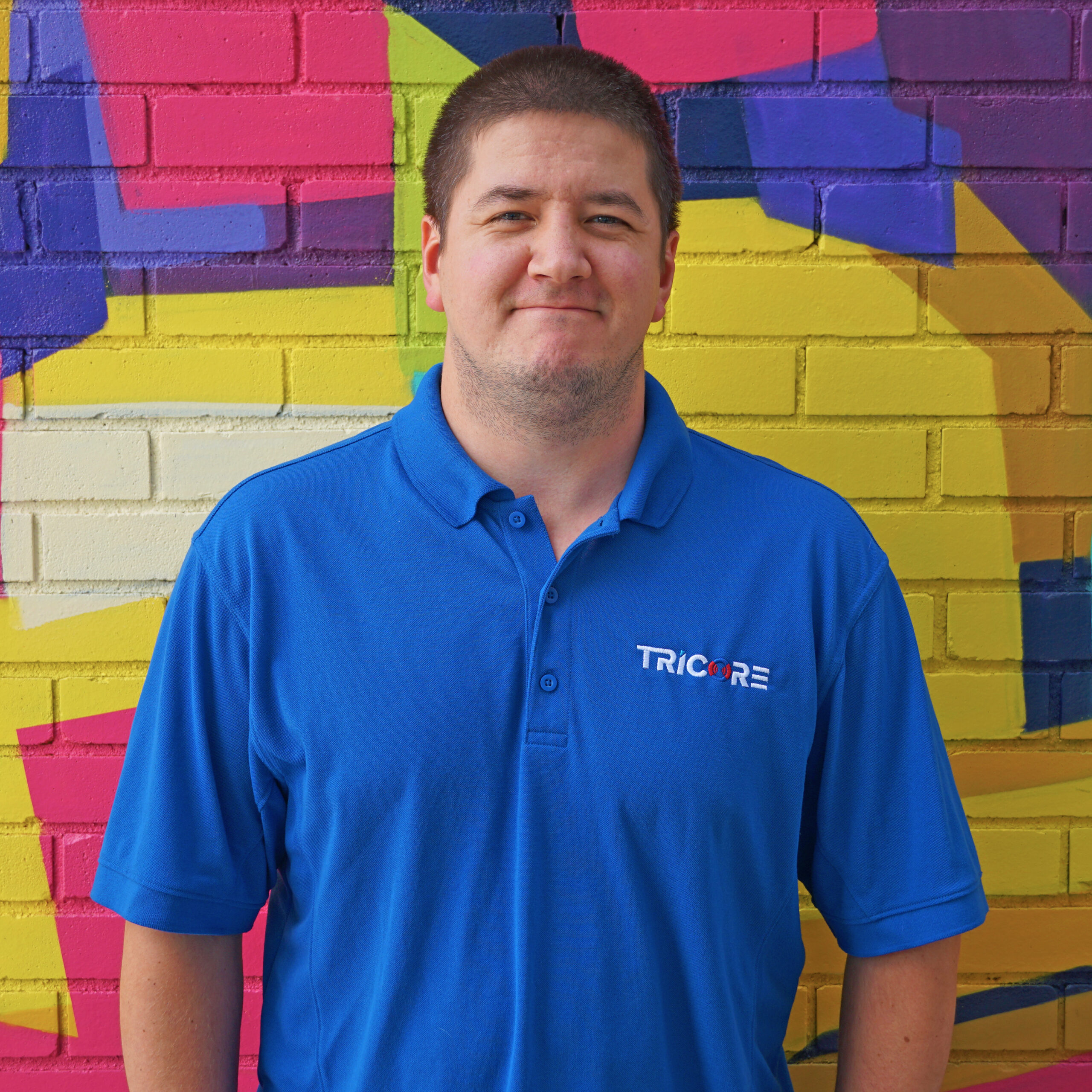 Sean Kot
Support Services Representative Tier 1​
TriCore's Sean Kot moved to Fort Wayne from Ellettsville, Indiana. His vast background includes retail and restaurant management, and more recently, worked for an ISP doing remote tech support and network operations. He is A+, Network+, and CISCO CCNA certified. Sean is driven to learn all things technology. Outside of work, he enjoys bowling, PC gaming, and watching movies.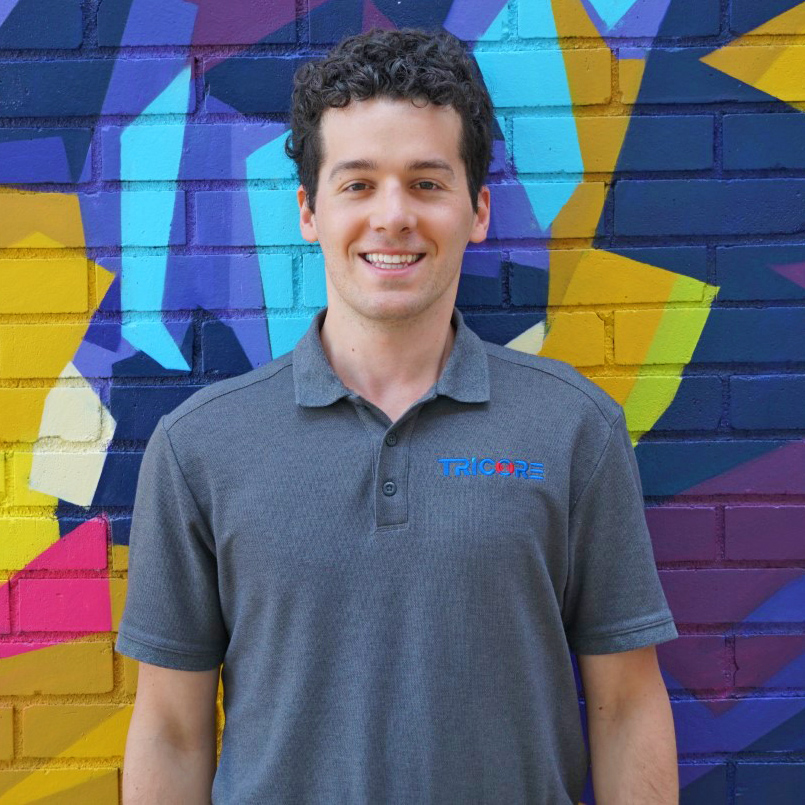 Will Schaab
Support Services Representative
TriCore's Will Schaab is a Northeast Indiana native and a graduate from Indiana University. While new to I.T., Will has had a lifelong interest in technology and helping others in his community with their technology needs. He received the CompTIA A+ certification and has plans for further education in the field of IT. Outside of I.T., Will enjoys tennis, running, horror movies, and exploring Fort Wayne's local coffee shops.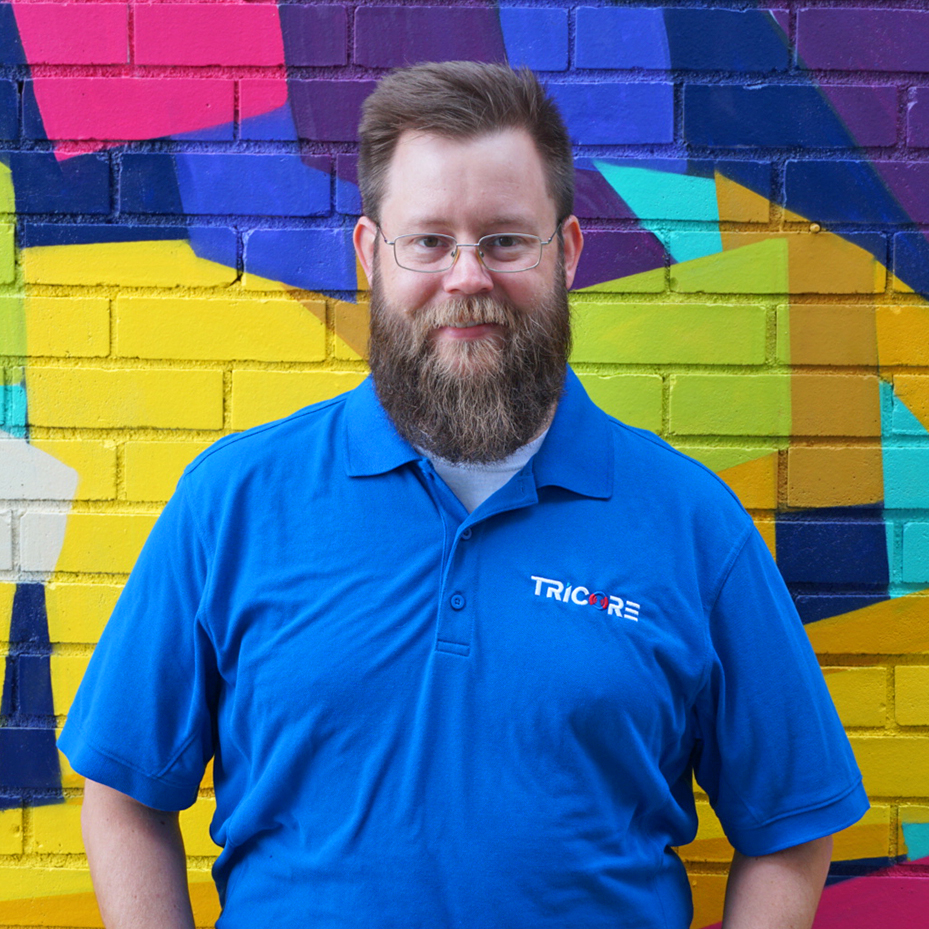 Jeremy Becker
Support Services Representative Tier 3
Tricore's Jeremy Becker is a Fort Wayne native with 18 years of I.T. experience for manufacturing, finance, and corporate offices. He has a Bachelor's Degree in Computer Applications and Programming from International Business College. Jeremy got started with I.T. in middle school by helping out his computer lab teachers, and he never looked back. In his free time, Jeremy volunteers for two local marching bands, enjoys casual video gaming, fishing, and hiking. He also enjoys working with small to medium businesses and non-profits to help find solutions to their I.T. needs.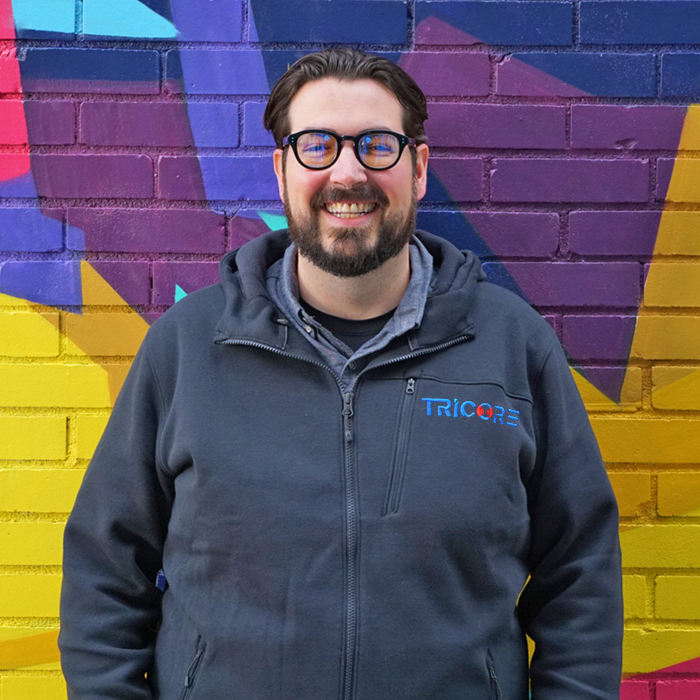 Jon Helman
Support Services Representative Tier 3​
TriCore's Jon Helman has been working in IT since taking Cisco networking and C++ programming courses in high school. He has experience in call center tax preparation software, working for two internet service providers, becoming a small business IT consultant, and working in a Corporate IT department for a large regional healthcare provider. He has been working in Managed IT developing processes and automation to streamline day to day operations of small businesses. He is driven to learn how businesses operate in their fields so that he can find new ways to make technology work for them. He spends his free time exploring Fort Wayne with his wife, playing board games, and tinkering with new tech.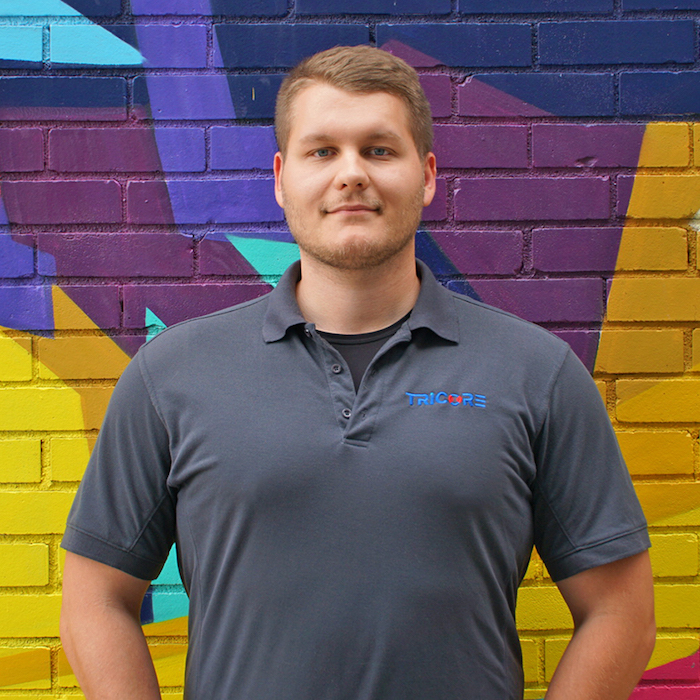 Carlton Hart
Support Services Representative Tier 2
Tricore's Carlton Hart is a Fort Wayne native and has always had an affinity for technology. He graduated from Indiana Tech with a major in Computer Science, a minor in Networking, and competed with the bowling team. He has a wide range of experience in IT Support and loves to use it to provide clients with prompt solutions and excellent service. In his free time, he enjoys hanging out with his wife Rebecca, their dog Mocha, and their two cats Maurice and Polly. He loves PC gaming, going to music festivals, 3D printing, weightlifting, and cycling.
TriCore Marketing Services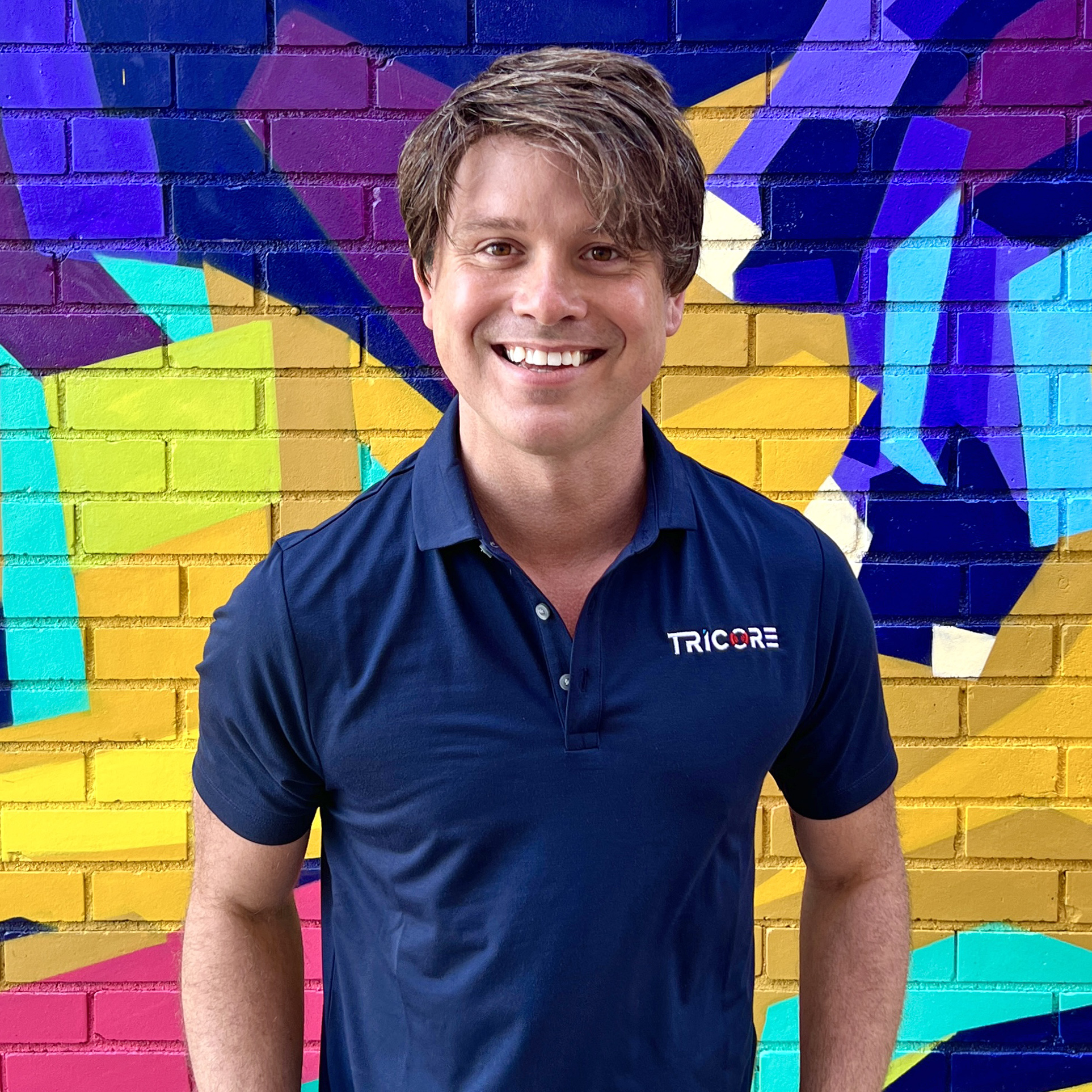 Stephen J. Bailey
Director of Marketing
TriCore's Stephen J. Bailey has a bachelor's degree in Information Technology and nearly 20 years of digital marketing experience. He has been working with TriCore since 2013. His focus is on relationships first and work second which makes for a solid combination for real results. His passion for creating authentic storytelling in the digital world is a natural fit for the culture that TriCore has built both internally and externally with both staff and clients. He loves iced coffee, sushi, concerts, and anything connected to the rebirth of Downtown Fort Wayne where he lives with his husband and their fur babies.